Join Me in Cuba!
Overview
Full Itinerary
More Info
Make a Reservation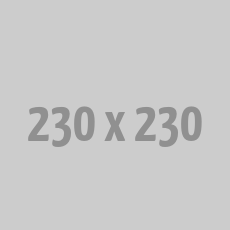 For more information (310)373-1001 or
Email for reservation and more info. SPACE IS LIMITED!

Space is limited to only 15 travelers
Land Cost
$5,090/person
$1,290/person
Prices are per person, based on double occupancy.
Early Bird Discount of $200
per person if booked before
March 31, 2016 ($500 per person deposit must be received by Mar. 31 to receive discount)
After March 31, a Deposit of $ 300 per person is due by May 28, 2016 to hold reservations. Travelers are responsible for airfare and charter cost from Miami to Havana.
Join me for an adventure in My Cuba! Hot music, tasty foods, delicious drinks, crystal-clear waters, white-sand beaches and warm-hearted people. Cut off from the United States for more than 50 years, Cuba, the Caribbean's largest island, is a vibrant land of hope and dreams. Julie and I hope you will join us on this personal tour of island hot spots and the birthplace of my grandparents. We're thrilled to share with you my Cuban heritage and accompany you on this exciting journey. We'll follow in the footsteps of Hemingway, salsa the night away (after a lesson or two) and visit Pinar Del Rio, where my grandfather's tobacco plantation was and the best cigars in the world are. I'm all set to share my memories, my stories and a cubano with you.
Space is limited to a very exclusive group of intrepid travelers, so register before March 31st and save $200 a person. Julie and I look forward to sharing My Cuba with you!
Itinerary at a Glance
DAY 1

Arrival to Havana with city tour.

DAY 2

Old Havana's heritage, visit to dance group Retazos, evening ceremony at Fortress of San Carlos de la Cabaña.

DAY 3

Hemingway's Finca La Vigía and his favorite fishing village, Hamel Alley for Afro-Cuban Artist Salvador González's work, evening Salsa and Nightclub.

DAY 4

Havana's Partagás Cigar Factory, an artists studio and afternoon / evening free for exploration.

DAY 5

Viñales in Pinar Del Rio - the land that grows the best tobacco in the world, spend the day exploring this region.

Day 6

Matanzas City and Varadero Beach - enjoy the sights along the way and afternoon at the beach

Day 7

More of the Varadero region, return to Havana in late afternoon, in the evening, our last salsa together.

Day 8

Return to U.S.